La Gargotta located on the hills of Florence in Bagno a Ripoli in the "Rimaggio" area, is a unique place where it is still possible to find the typical products, flavors and aromas of traditional Tuscan cuisine. Here you will find the authentic Florentine steak but also the pigeon meat, the cockerel, the pepper stew (the Peposo) the ancient Florentine recipes accompanied by a great selection of wines.
Agim will welcome you in this historic trattoria where, for almost 100 years, you will find the true traditional Florentine and Tuscan cuisine. With a cheeky cheerful spirit of us Toscanacci, they hand down that spirit of conviviality that makes the "Tuscan table" an unforgettable experience.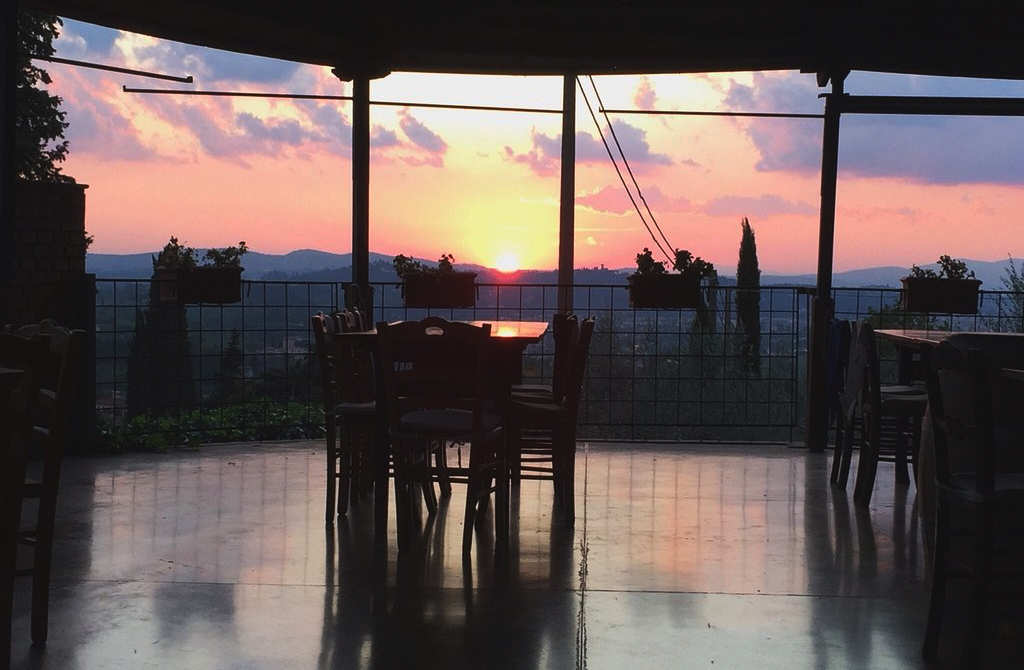 The Terrace
Appoggiata sulle dolci colline di Bagno a Ripoli, la caratteristica e ampia terrazza de "La Gargotta" è perfetta per una cena in compagnia o per chi cerca un luogo intimo ma allo stesso tempo informale dove pranzare o cenare godendo di una splendida vista su Firenze.
La terrazza, è perfetta anche per piccoli eventi, cene e pranzi di lavoro con varie soluzioni di allestimento e menù.